🔥CHRISTMAS SALE!
Enjoy 15% off everything site-wide—Code: CHRIS15
Chubby 2.0 - Colorful and Designed
---
Both C TO C port and Type-C port are compatible with iPhone 15 series.

The classic style is upgraded again, from now on (November 28, 2023) the charging power of CC port (USB-C TO USB-C) is upgraded from 100W to 240W, but the price stays the same, the stock is limited, so come and grab it.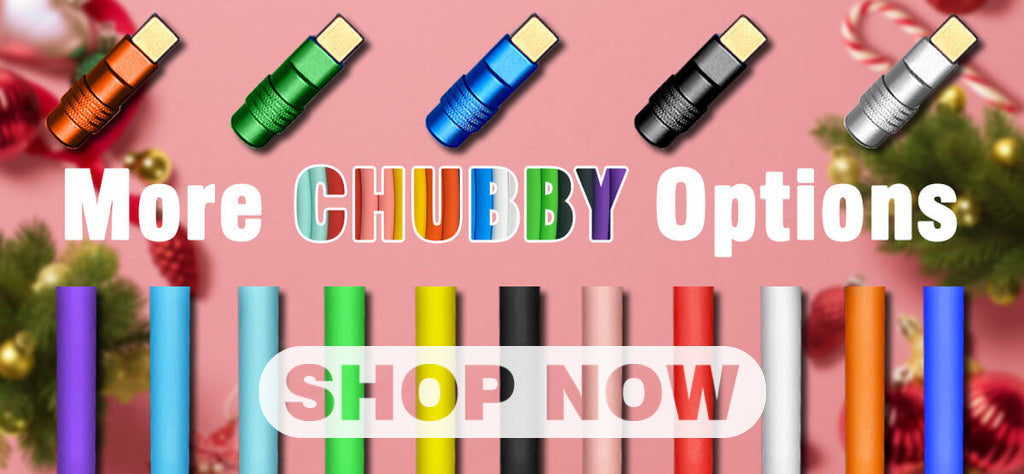 You asked for Pink, here comes the brand new Chubby 2.0!!!

Chubby Pink, Cyber Purple, Explore Black are available now! New colors, new designs, same chubby.
Aluminum alloy shell-More Sturdy or Durable!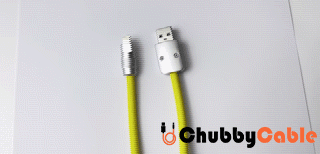 High-quality silicone material-Not sticky or dusty!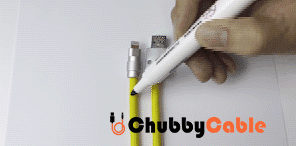 6mm thick design-More thicker!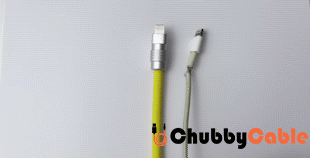 More than orange, lovely pink, purple, balck are on!New colors, new design!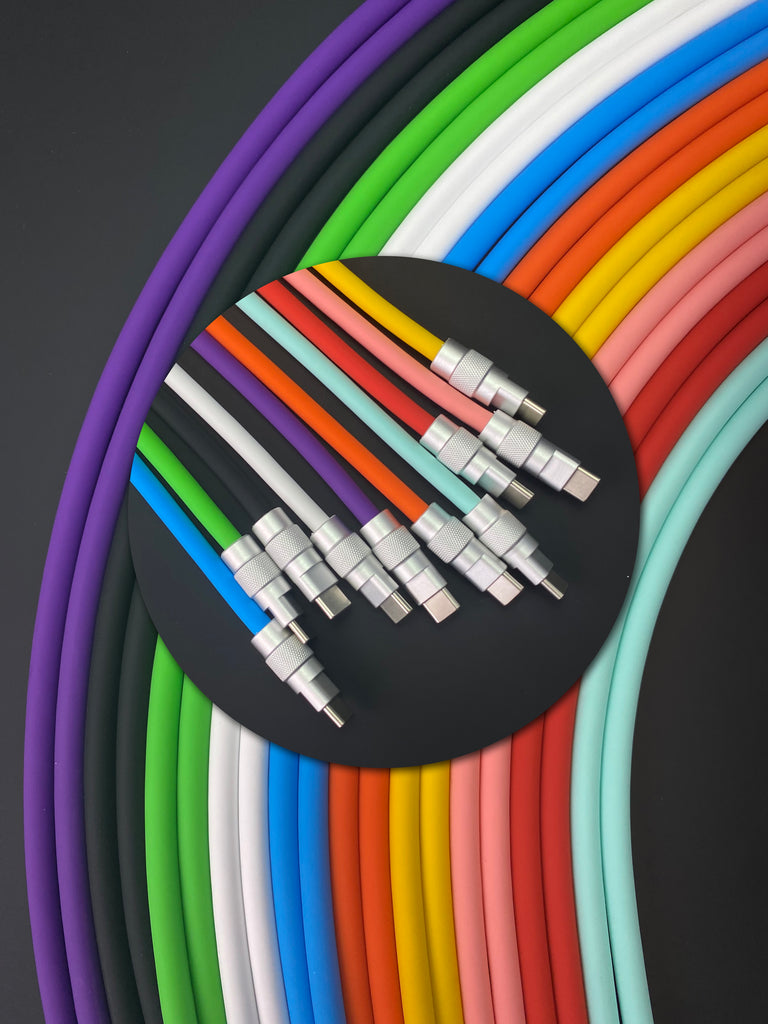 Up to 100W high power delivery (Fast charging is a complete set of charging solutions, which requires the coordination of the built-in power management chip, charging cable, charger, cable and other parts of the mobile phone or computer): Taking the charging speed to the next level!

NOTE: To achieve the effect of fast charging, it needs to be used together with the fast charging adapter, and your device must support fast charging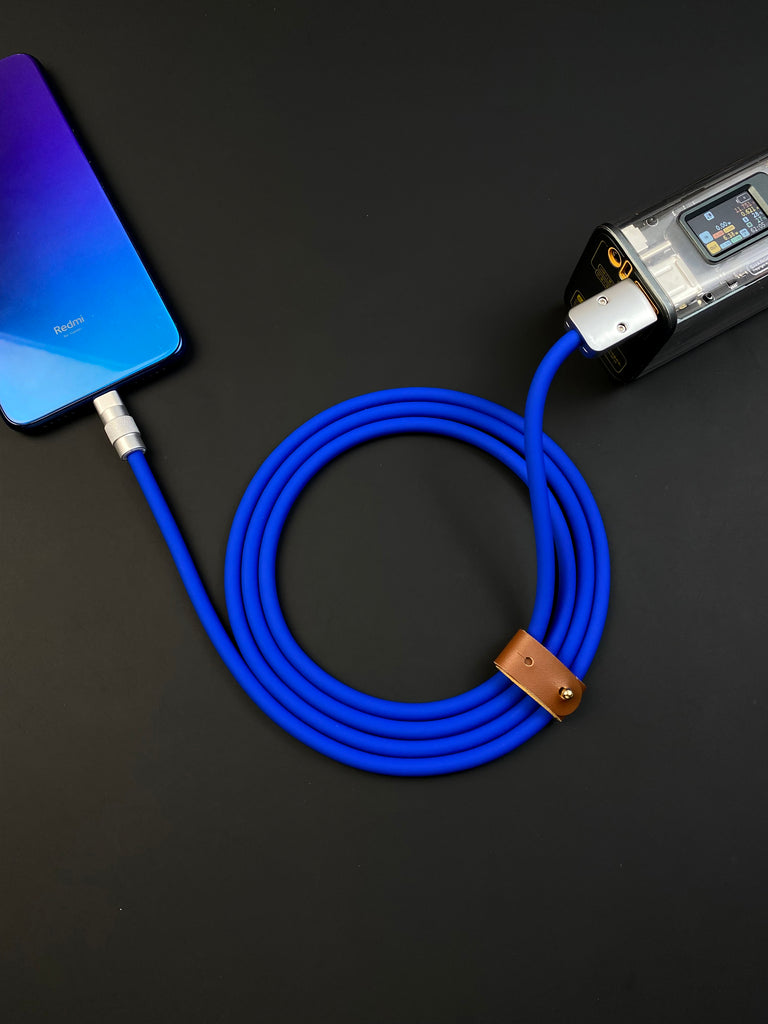 Certified E-Marker Chip:Ensuring the safest 100W fast charge. You can use it to charge any device with confidence.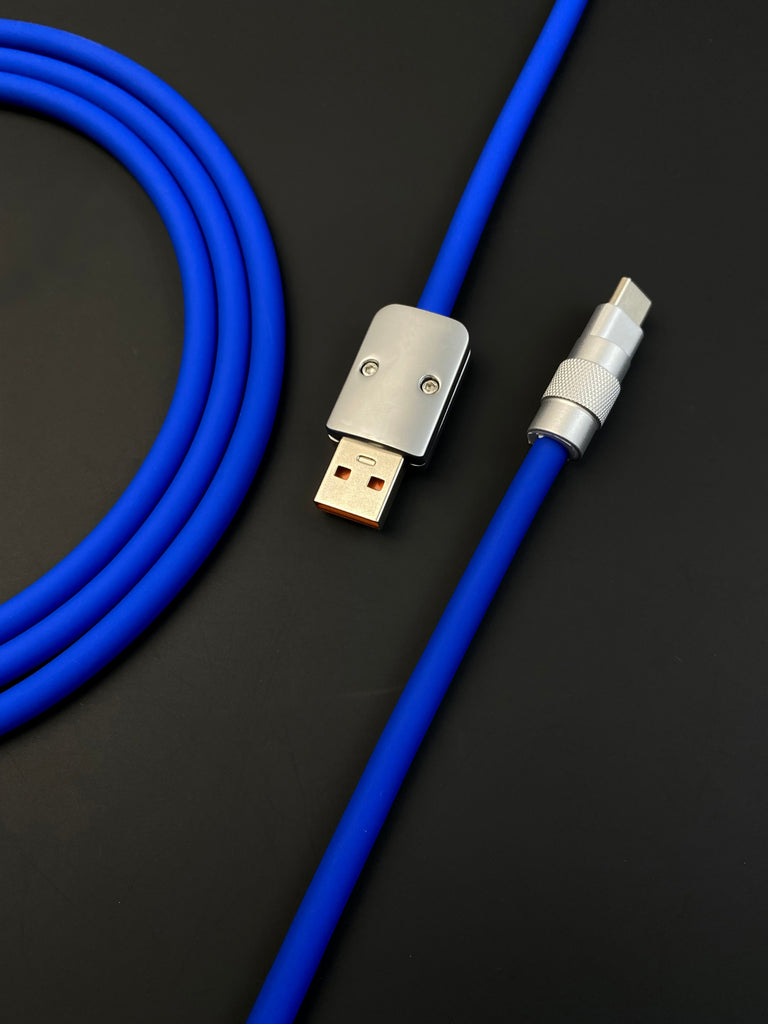 Build to Last: Aluminum alloy material, with smooth UV coating, makes this cable oxidation resistant and colorfast.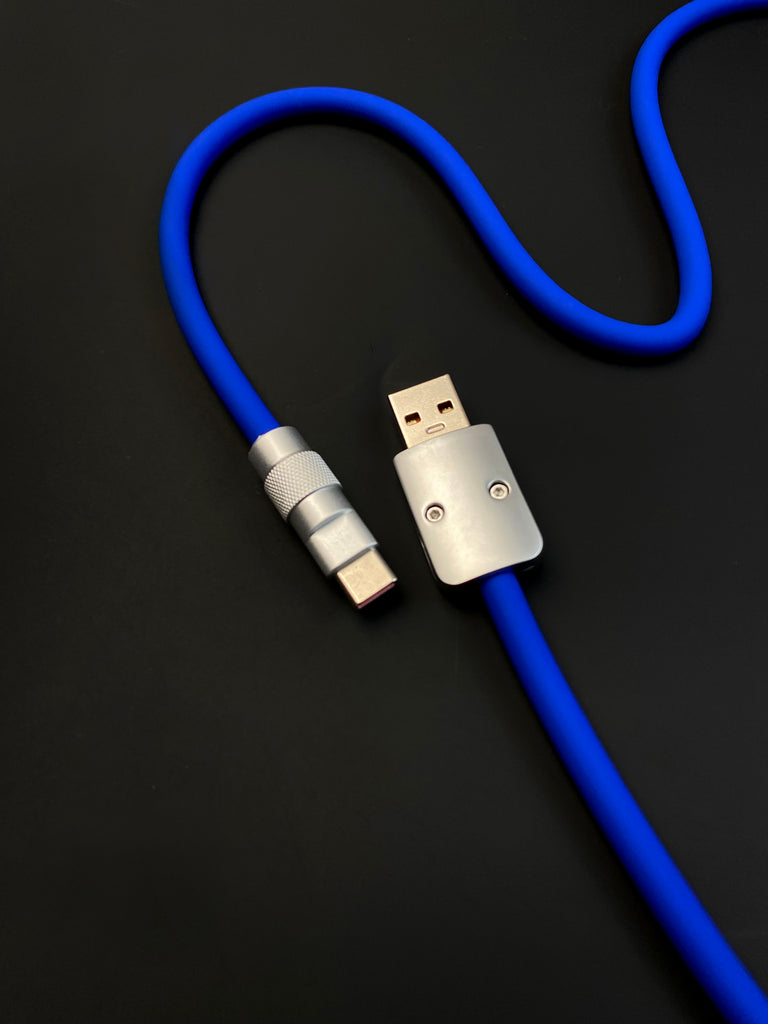 Broad Compatibility: Compatible with iPhone, and other USB Type C phones/tablets/laptops. Even the latest MacBook Pro/Air, iPad Pro at maximum speed.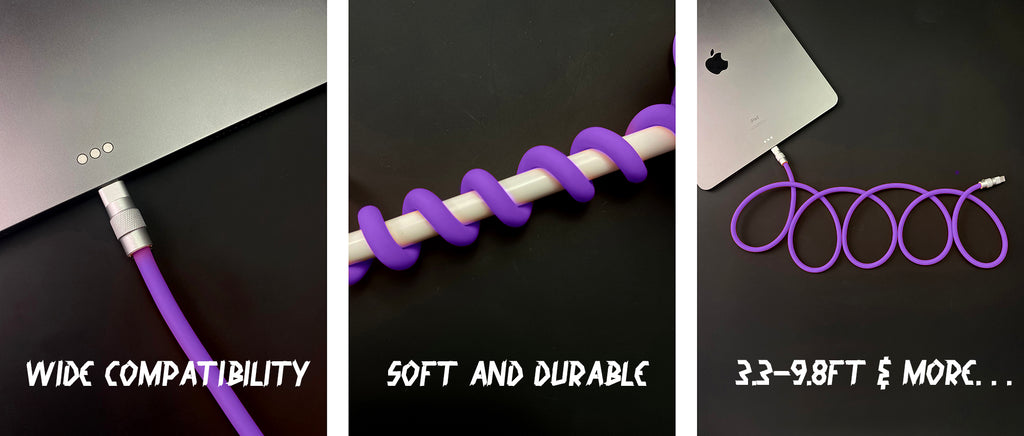 Why Chubby Cable 2.0?
Up to 90% charge in one hour-True fast charging.
Silicone jacket, ultra-thick 6mm, 250d bulletproof fiber core and exclusive flexible connector.
3 cables in 3 different length.
Wide Compatibility.
Each cable has a free  handy strap.

Counterfeit Product Warning

ChubbyCable is independently designed by ChubbyTech team.

ChubbyCable's innovation is embodied in its intellectual property, including appearance, patents, trademarks, and copyrights.
Chubbycable.com is now the only legal sales channel.

We cannot guarantee the quality assurance of counterfeit materials.
Such products are void of any Chubbytech product warranty.

Chubbytech assumes no liability for potential damages caused by using counterfeit products even if used together with genuine Chubbytech product(s). 
PURCHASE GUIDE (Charging interface of equipment)
Type-C
Galaxy S series, Samsung Galaxy Note series, Samsung Galaxy Fold  series, Samsung Galaxy A series, Samsung W series.
HUAWEI Mate Series: Mate40, Mate50, Mate Xs2. HUAWEI P Series: P50E, P50, P50Pro, P50pocket.
HUAWEI nova Series: Nova8 SE, Nova9 SE, NOVA9,NOVA9 Pro. HONOR, XIAOMI, MEIZU, Mackbook
Samsung Galaxy A81/ A51 /A11,Samsung Galaxy S10/ S9 /S8 /S20 etc.Samsung Galax Note 20/10/9 /8, PS5 Controller
HUAWEI P50E, Nova 9 SE, Mate 40E Pro, nova 8 Pro, Mi Max 2, Mi 6, Mi Note3
(Connects USB-C enabled devices (MacBook, google Pixel, Galaxy Note 7,etc.) type-C devices (laptops, hard drives, power banks, wall/car chargers, etc.)
IPhone (Lightning)
Laptop, Personal Computer, Tablet, Smartphone.IPhone, IPhone 3G, IPhone 3GS, IPhone 4, IPhone 5, IPhone 5s, IPhone 5c, IPhone se, IPhone 6, IPhone 6s, IPhone 6 puls, IPhone 6s puls, IPhone 7, IPhone 7 puls, IPhone 8, IPhone 8 Puls, IPhone X, IPhone XS, IPhone XS Max, IPhone XR, IPhone11, IPhone11 Pro, IPhone11 ProMax, IPhone SE2, IPhone12 Mini, IPhone12, IPhone12 Pro, IPhone12 ProMax, IPhone13 Mini, IPhone13, IPhone13 Pro, IPhone13 ProMax, IPhone14, IPhone Pro, IPhone14 Promax, All series airpods, ipad.
Type-C to Type-C (C TO C)
Connect USB Type-C devices such as MacBook, Chromebook Pixel, Galaxy Note 7 to other Type-C devices like a smartphone, charger or multi-port adapter. IPhone and other types of mobile phones with type-c charging head.
Suggest ordering a USB-C to USB-C cable for the new iPad with a Type-C port.
Micro

-USB
Galaxy S7 Edge/S7/S6 Edge/S6/S4/S3; Note 5/Note 4/Note3/J3/J7;Tab 4/Tab 3/Tab A/Tab E/Tab S2/Tab S/Tab Pro; G4/G4 Stylus/G3/G3 Stylus/G2/V10/K10; MP3 Players/Portable Charger; Other Micro USB devices

Compatible with all devices such as mobile phones and computers with micro-usb interface.
IPhone - Type-C (I

Phone PD

)
Tablet, Laptop, Smartphone, Personal Computer, Power Bank. IPhone 14/ 14 plus /14 Pro /14 Pro Max; IPhone 13/ 13 Mini /13 Pro /13 Pro Max; IPhone 12/ 12 Mini /12 Pro /12 Pro Max; IPhone 11 /11 Pro /11 Pro Max; IPhone XS Max /XS /XR /X /8 Plus /8; IPad Pro 12.9" gen1 /Pro 10.5"/ Pro 9.7" /Air3 10.5" /mini5 7.9" /mini6. All series IPhone, Mac airpods, Ipad. (The adapter is type-C)
The charging speed is very fast, I like it very much.
Good quality and low price.Looks great, like the color.
Very durable.The design of the interface is very good.
Workmanship is very good, very detailed.
The charging speed is very fast,I like it very much.