"Chubby" Ice Cube PD 20w Fast Charger
---
Small Size, High Power!!!
Specification:
Material: PC
Total Output: 20W
Input: AC 100-240V-50/ 60Hz 0.6A
Output: USB-C: DC 5V-3A/ 9V-2.22A/ 12V-1.37
Model: WP-U68
Fast and steady: Adopted Smart Chip, high charging efficiency
Mini! More Portable: Half the size of the original, lighter and more portable.
Safe! Battery-Friendly: Low temperature and fast charging, no damage to the battery.
Temperature control: Real-time temperature control without getting hot, lower temperature.
Multiple protections: Overcharge protection; Overcurrent protection; Overvoltage protection; Short circuit protection; Temperature protection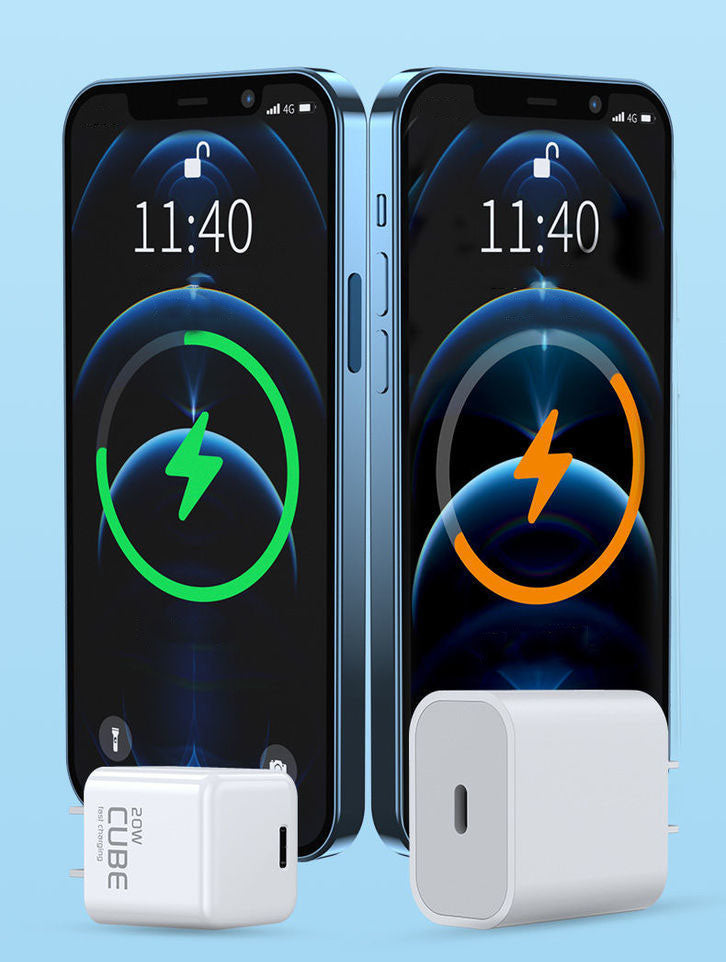 Strong combat power, compact design
It saves more space when connected to the socket, and does not interfere with each other when used together with other plugs.
More stable: 
The wall plug won't fall off. The center of gravity is stable and centered in the minicube structure. The plug and pull are stable and can be attached to any wall plug without falling.