"Explorer" Flame Bluetooth Speaker
---
Enjoy music with realistic and natural dancing flame.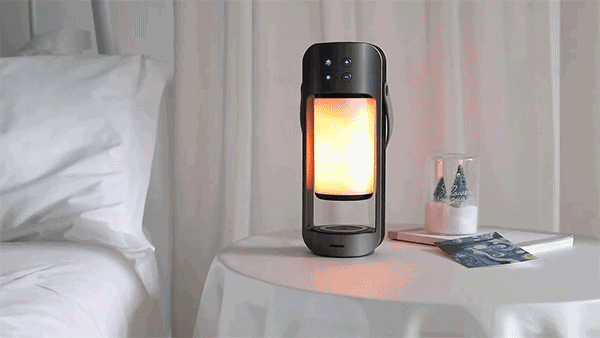 Each LED flickers warm yellow lights and simulates the swaying state of the flame in the wind. forming an extremely realistic natural flame.
The external magnetic loudspeaker and dynamic passive radiator can cover the full frequency range. allowing you to enjoy wonderful music.
The 10W fast wireless charging function can also make it a portable power bank. and it also supports wired charging.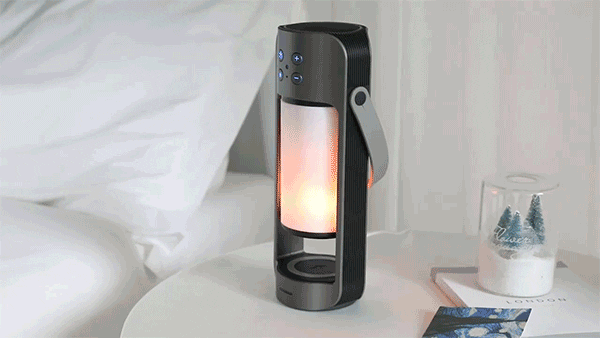 The Bluetooth wireless connection allows you to easily control music without messy cables.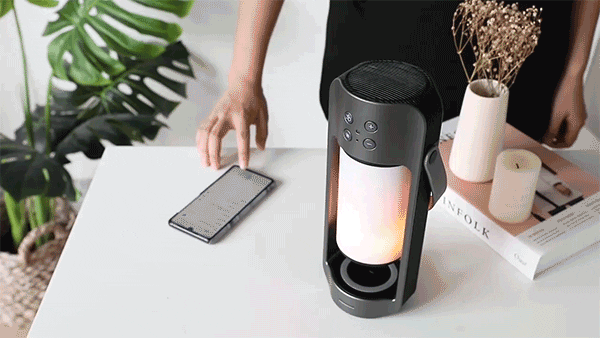 The speaker has a built-in high-definition noise reduction microphone and supports voice calls.
Add some music and lights to your camping.
The 6-hour standby time allows music to accompany you all the time.
The Bluetooth speaker restores the music scene through the integrated sound cavity resonance. bringing you high-fidelity Hi-Fi sound quality.
The combination of the bass chip and the Hi-Fi chip can provide faster and more accurate decoding speed and stronger sound performance.
You can connect two speakers to achieve 360° surround sound. making you feel like you are in a concert hall.
Compatible with mobile phones. computers. tablets and other Bluetooth devices and windows. Android. IOS operating systems.
The speaker supports AUX audio input and TF card or USB independent playback function.
Shipped directly from the manufacturer. 100% Satisfaction GUARANTEED!