🔥 CHRISTMAS SALE!
Enjoy 15% off everything site-wide—Code: CHRIS15
Magsafe Magnetic Metal Drop Proof iPhone Case With Hidden Stand
---
Experience the ultimate blend of function and fashion. Featuring a hidden stand design, innovative Magsafe magnetic attachment technology, and shock-absorbing airbags in all four corners, this case offers the perfect blend of convenience, protection, and aesthetics.
SPECIFICATION:

Models:

 

iPhone 15 - iPhone 15 Pro Max; 

iPhone 14 - iPhone 14 Pro Max; iPhone 13 - iPhone 13 Pro Max
Color: 4 Colors Available
Function: Bracket, Heat Dissipation, Magnetic Attraction, Drop-proof
HIDDEN STAND DESIGN
Enjoy the convenience of a retractable stand that remains concealed when not in use.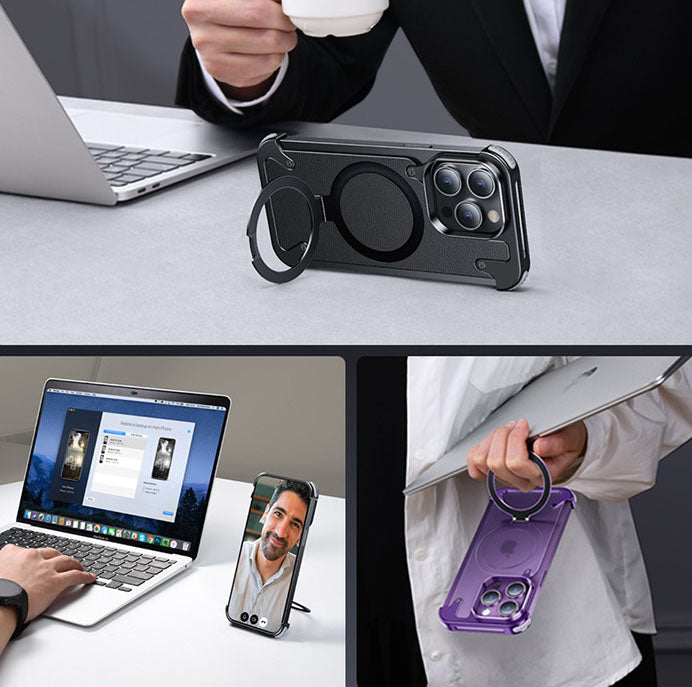 MAGSAFE MAGNETIC ABSORPTION
Effortlessly attach and detach your phone to any MagSafe-compatible device.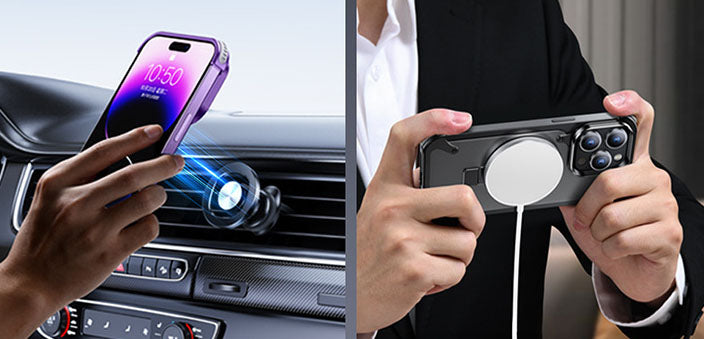 EFFICIENT HEAT DISSIPATION
Experience a bare-bones feel with a bezel-less design and efficient heat dissipation so you don't have to worry about your phone getting hot.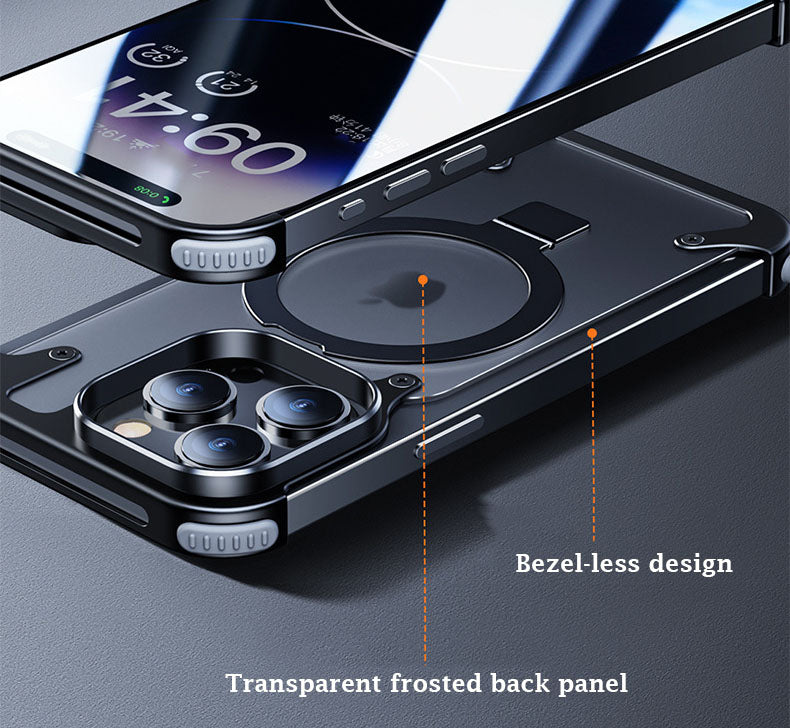 SLEEK & BARE-HAND FEEL
The frosted design is fingerprint-resistant and keeps your phone smooth and clean.Enjoy the sensation of holding a NAKED DEVICE with the added protection of a sleek metal case, offering an unbeatable combination of style and security.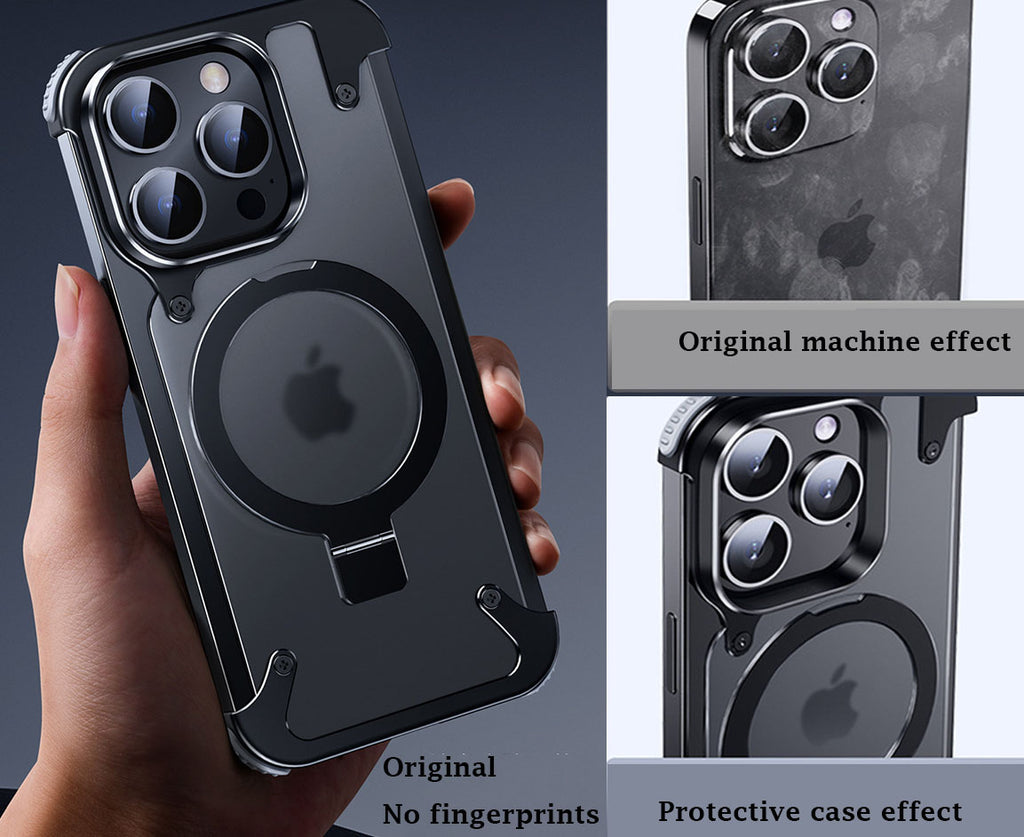 4-CORNER SHOCKPROOF AIRBAGS
Advanced air cushioning technology provides shock absorption and drop resistance.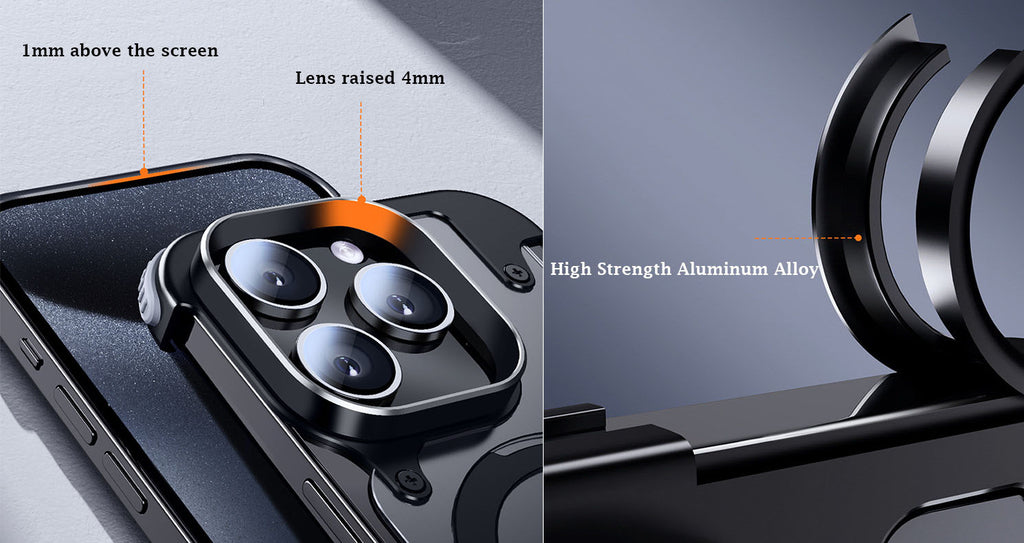 The metallic frame of this case feels premium and adds a touch of elegance to my phone. I'm in love!
I never thought protecting my phone could look so good! This MagSafe case combines design and functionality perfectly.
The magnetic attachment of this case is so satisfying. It snaps on effortlessly and stays securely in place.
This MagSafe case is sleek, stylish, and dependable. It truly lives up to its promise of keeping my phone safe.