"Cyber" USB 2.0 High-speed Extension USB-C Cable
---
Specification:
Type: Extension USB Cable (USB2.0)
Material: PVC
Length: 1ft; 4.9ft; 9.8ft
Color: Blue(A/B random); White(A/B random)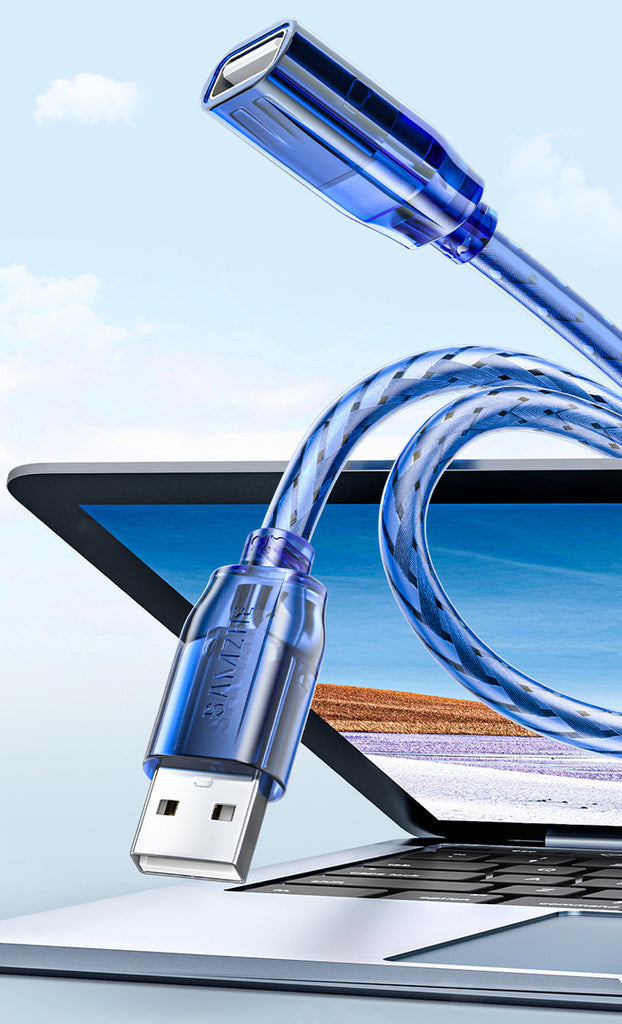 Choose the color you prefer to. Blue(A/B random); White(A/B random)
Style random, but the features are totally same.
2 in 1 Fuction: The cables can charge & transfer data.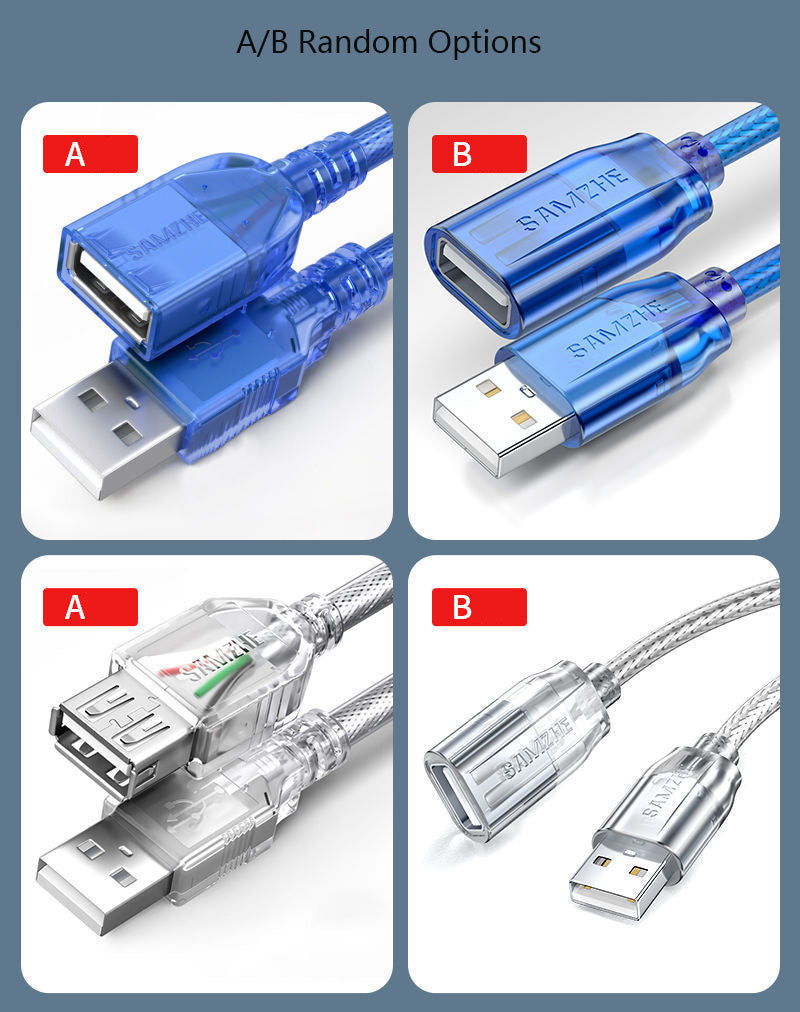 Extension USB-C Cable: For Universal use of multiple devices: printer, fax machine, scanner, multi-function machine and other USB computer peripherals.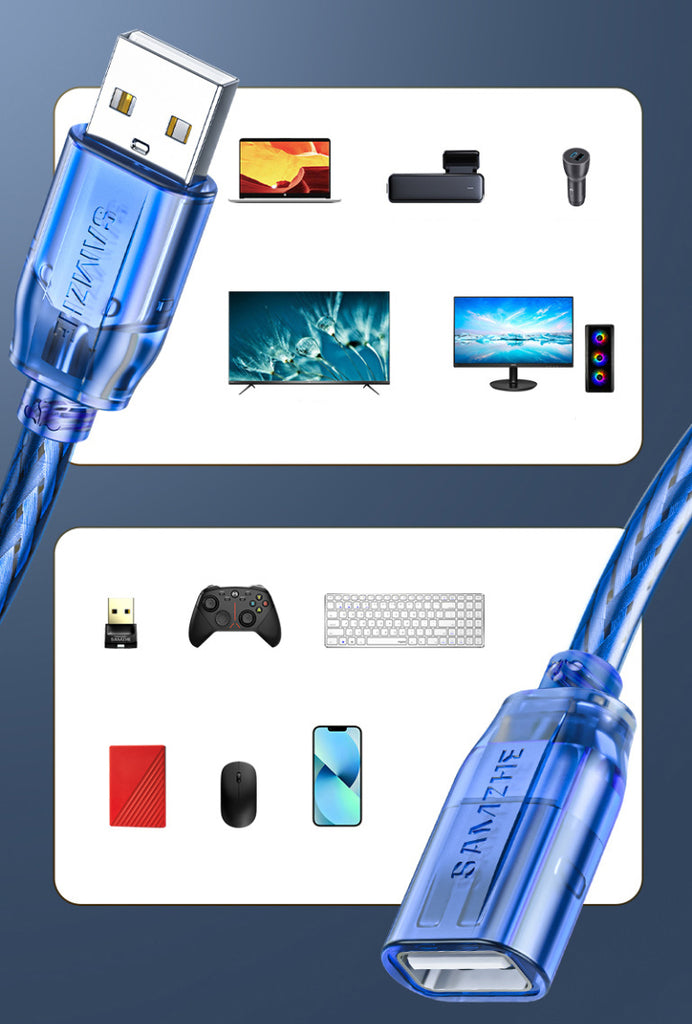 Pluggable Design:  Nickel plating anti-xidation prolongs service life. Never rust easily.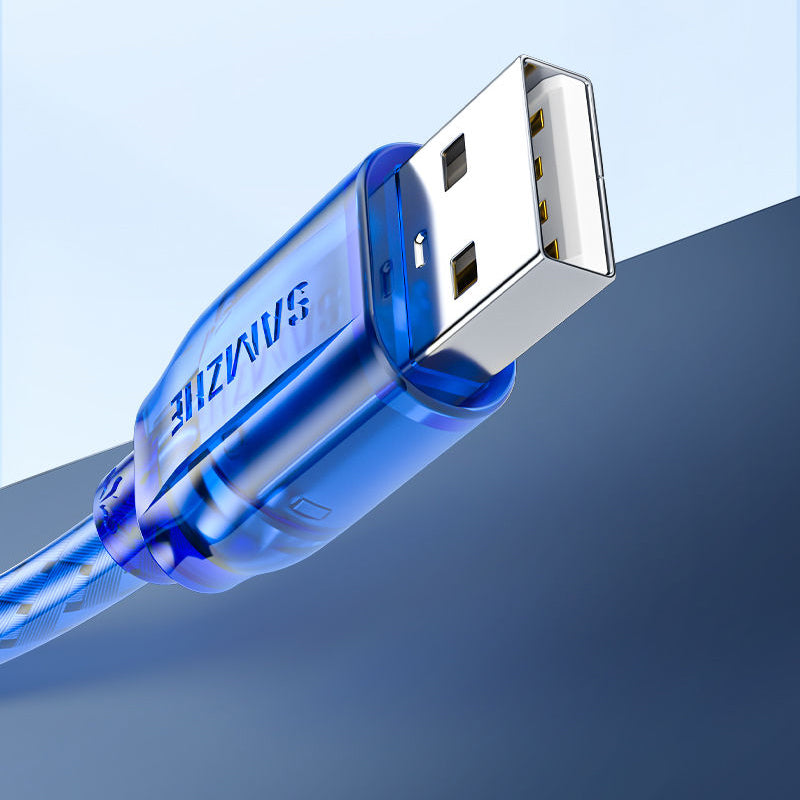 Built To Last: Can withstand up to 40,000 bends. 
Features:
1). No more winding! 
2). Non-slip
3). Hard-wearing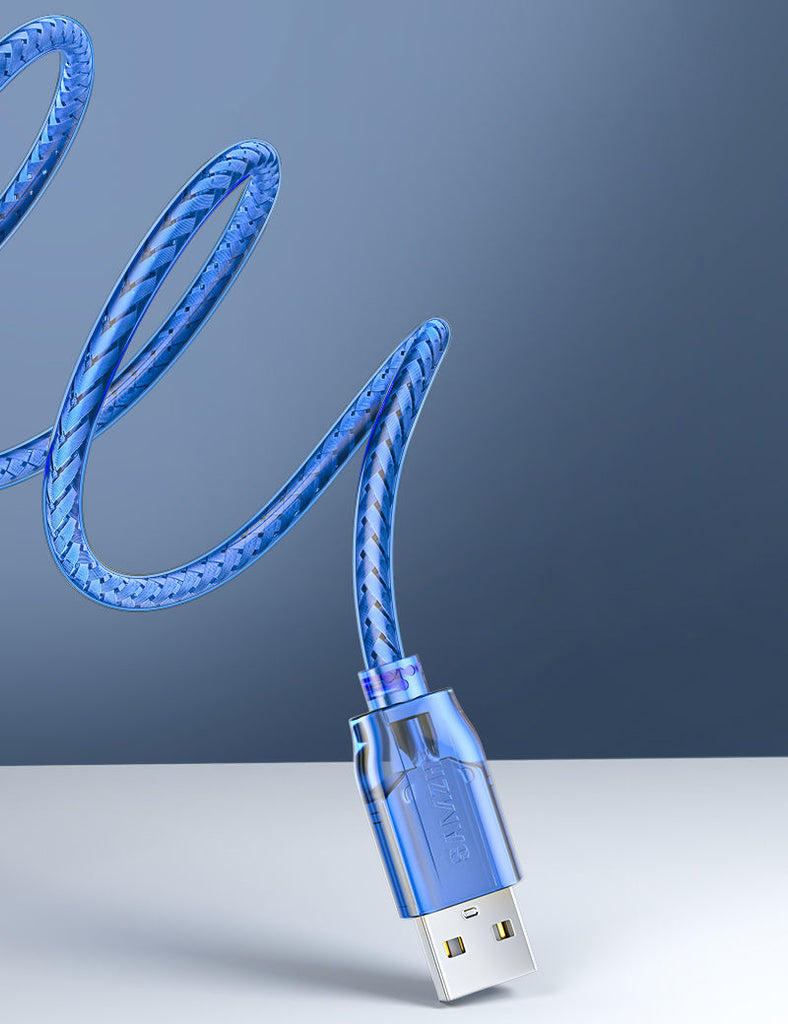 USB Extended Version: No longer worry about trying to find the charging ports.